Performance
Speed is what counts!
TOP 3 fastest online stores!
With our customer Jewellerybox we are, in the area of Fashion & Accessories, on the 1st place of the fastest Onlienshops in the UK!
Among a total of 880 UK online stores we are on top 2!
We optimize your store more powerful and advanced, so that your online store keeps pace with the requirements in e-commerce with performance & usability.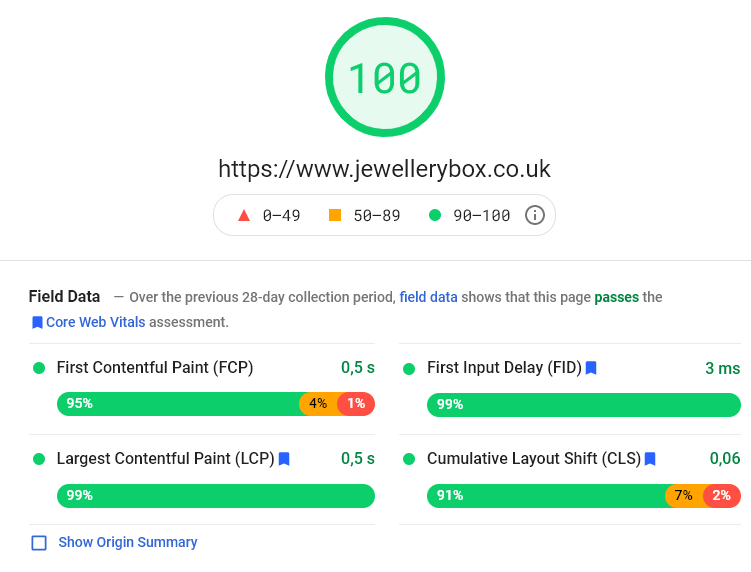 The Internet is fast moving…
Within seconds, website get outdated. Performance increases sales and pushes you forward in search engine optimization!
We know what matters and which factors belong to a perfect online store. Ask us! Gain speed & reach with your website!
On our blog posts you will find the latest topics about website development, technologies and software etc.
… and we let you share our knowledge
"Ilscipio modernized our website far beyond what we would have expected. It focused on the areas of our website that needed the most improvement. Our specific needs were taken into consideration."
"The declared aim of buchhandel.de is to promote individuality. With buchhandel.de, we offer our partners additional marketing opportunities for increased visibility on the web. And we have been able to successfully implement this with Ilscipio!"
"Ilsciio's ability to transform business requirements into technical ones has been invaluable to us. We are pleased with the implementation of our website and the flexibility it has given us. Working with Ilscipio has been a pleasure."
Nathan Amery
Head of Digital Marketing
Jewellerybox.co.uk
Ronald Schild
Managing Director
Marketing- und Verlagsservice des Buchhandels GmbH
Sandra Bauerschmidt
Head of Marketing
Papierkram.de
Ready for your new website in the TOP 1?